2013/12/20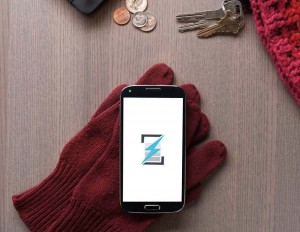 Nordic Semiconductor has introduced a wireless charging software development kit (SDK) for wireless charging applications based on the Rezence standard, developed and maintained by the Alliance for Wireless Power (A4WP).
The Rezence specification is based on the principles of magnetic resonance, and as such does not require the accessories to be placed on a "charging mat".
Bluetooth Smart is used for charging management functions for Rezence applications.
"The ability to wirelessly charge our personal electronic products with spatial freedom is clearly very attractive and will become even more so as wearable products we use every day become more commonplace," said Geir Langeland, Nordic Semiconductor's Director of sales and marketing.
The S120 is an 8-link protocol stack  for the  Bluetooth low energy nRF51822 System-on-Chip (SoC). The nRF51 Wireless Charging SDK includes services/profiles for a Rezence Power Transmitting Unit (PTU) and Power Receiving Unit (PRU) as well as state machine examples.
It provides Out-of-Band (OOB) signaling part of a Rezence charge pad. With the support for 8-link concurrent link, a Charge pad based on nRF51822 / S120 can support simultaneous charging of up to eight devices.
The existing S110 peripheral role Bluetooth low energy SoftDevice combined with the SDK provides the same solution for a Rezence rechargeable device.
The S120 SoftDevice includes all Bluetooth low energy protocol layers up to and including GATT/GAP. It supports multi-link central and observer roles, GATT server and client, and event driven, asynchronous and thread safe GATT/GAP and L2CAP Application Programming Interfaces (API).
S120′s ability to support 8 simultaneous links makes it an ideal choice for Bluetooth low energy hubs that are not smartphones or tablets.
The S120 is delivered as a SoftDevice for Nordic`s nRF51 Series ICs and as such it is a pre-compiled binary with no link time dependencies to application code, conveniently available as a download for customer use.
The S120 and an updated nRF51 SDK is available as a download for existing customers of nRF51822. A Bluetooth v4.1 qualified production builds of S120 will be available Q1 2014.
Welcome to SUV System Ltd!
SUV System Ltd is ISO 90012008 Certified electronics distributor with 10 years of experiences.
We have built up long term business relationship with about many companies which are stockers and authorized agents. we have a steady and reliable supply to meet customer's demands to the greatest extent .Confidently, we are able to lower your cost and support your business with our years of professional service.
SUV System Ltd is Electronic Components Distributor Supplies,Find Quality Electronic Components Supplies Products IC(Integrated Circuits),Connectors,Capacitor,Resistors,Diodes,Transistors,LED at Suvsystem.com. Sourcing Other Energy, Environment, Excess Inventory Products from Manufacturers and Suppliers at Suvsystem.com
Electronic Components distributor:http://www.suvsystem.com
Connectors Distributor:http://www.suvsystem.com/l/Connectors-1.html
IC Distributor:http://www.suvsystem.com/l/IC(Integrated-Circuits)-1.html
LED Distributor:http://www.suvsystem.com/l/LED-1.html
Capacitor Distributor:http://www.suvsystem.com/l/Capacitor-1.html
Transistor Distributor:http://www.suvsystem.com/l/Transistors-1.html
Resistor Distributor:http://www.suvsystem.com/l/Resistors-1.html
Diode Distributor:http://www.suvsystem.com/l/Diodes-1.html
SUV System Ltd insists on the managing faith ofsincereness,speciality,foresight, win-win,so we build up stable-relationship customers located all over the world, including the States, Europe, Argentina, UAE, Malaysia, Australia,and India etc
we are focus on the following fields,and hope we can help you.
NEC Transistors
Fast Recovery Diodes
Discrete Semiconductor Transistors
TOSHIBA Transistors
Digital Transistors
Xilinx IC
AD IC
Freescale Semiconductor
LED
ON Diodes
Fleld Effect Transistors
Dialight LED
chip Filter saws
AGILENT LED
Ligitek LED
Infineon Technologies Transistors
SANYO IC
NXP Diodes
IC(Integrated Circuits)
Civil IC
NXP Transistors
components
Resistors
About US
TI IC
BB IC
MURATA IC
Zener Diodes
VISHAY IC
Diodes Inc
Transistors Freescale
Connectors
Resistor Networks
Other Parts
MAXIM IC
Low Ohmic Resistors
Fairchild Semiconductor Transistors
NEC Diodes
Thin Film Resistors
ALTERA IC
http://www.suvsystem.com/a/8400.aspx